Moscow State University of Psychology and Education invites you to the 8th Meeting of the Moscow CHAT Reading Club "ReadingLive" that will take place on November 2nd at 6 p.m. (Moscow time) in Zoom.
Presentation title:
Revisiting Vygotsky for Social Change. Bringing Together Theory and Practice.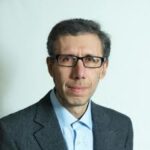 Manolis Dafermos
Professor of Epistemology of Psychology at the Department of Psychology at the University of Crete, Greece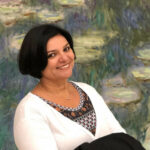 Fernanda Coelho Liberali
Teacher Educator, Researcher and Professor at the Pontifícia Universidade Católica de São Paulo, Brasil
Discussant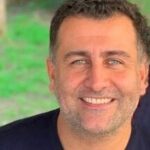 Adolfo Tanzi Neto
Head of the Department of Anglo-Germanic Languages, College, of Languages and Arts, at the Federal University of Rio de Janeiro at the Federal University of Rio de Janeiro, Brasil
Abstract. Contemporary thinkers and researchers from different parts of the world involved in achieving human development employ Vygotsky's theory in order to deal with new social challenges arising in a global but deeply divided world. The chapters of this book shed light onto Vygotsky's initial principles adding critical and social perspectives as a way of expanding his legacy to global contemporary needs such as a critical reflection from the perspective of social change, social dynamics and human development, ethical-political situations of action power, dialectic relationship of the human being with society, contradictions in an individual's dramatic life events and awareness of the social environment to actively change the existing forms of life.
Recommended for reading:
Tanzi Neto, A., Liberali, F., Dafermos, M. (2021). Revisiting Vygotsky for Social Change. New York, United States of America: Peter Lang Verlag. Retrieved Oct 8, 2021.
The fragment of the book required for reading will be sent to the mail after registration for the webinar.
You are welcome to send your questions to the speakers in advance: mprclub@mgppu.ru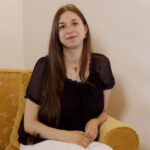 Olga Rubtsova
PhD in Psychology, Associate Professor, Head of the Center for Interdisciplinary Research on Contemporary Childhood, MSUPE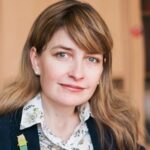 Anna Shvedovskaya
PhD in Psychology, Associate Professor, Head of Department of Information & Publishing Projects, MSUPE