Project title "Innovative model of organizing experimental and research activity of adolescents ("Digital Storytelling Theatre")
Project goals
Designing an innovative model of "Digital

Storytelling Theatre" for adolescents.

Selecting and elaborating a set of methods to assess the efficiency of the Theatre both for education and development of adolescents.

Evaluating the efficiency of the Digital Storytelling Theater in secondary school setting.

Elaborating guidelines for teachers (training manual,

recommendations

,

teaching aid) for implementing the developed model in school practice.
Research site
Stage 1: State Budgetary Educational Institution Lyceum No. 1564, Moscow (2019-2020, pilot study)
Stage 2:
School No. 9, Stupino, Moscow region (2020-2021)

Starogorodskaya Secondary School, Stariy Gorodok,

Moscow region (2020-2021)

State Budgetary Educational Institution Lyceum No. 1572, Moscow (2021)
Research arrangement
Stage 1. (June 2019 - May 2020). Designing the model of organizing experimental and research activity of adolescents ("Digital Storytelling Theatre")
Stage 2. (June 2020-May 2021). Approbation of the model elaborated at the first stage of the project.
Participants
Stage 1 – 72 adolescents, aged 13-14.
Stage 2 – 110 adolescents, aged 12-14.
Methods
Adolescent Values Questionnaire

(E.B. Fantalova)

Self-Discrepancy Test (G.M. Butler and G.V. Haigh, 1954);

The Adolescent Self-Regulatory Inventory (Moilanen K.L., 2007);

Metacognitive Awareness Inventory (Shraw, Gregory and Dennison, R. Sperling, 1994);

Interpersonal Communication Skills Scale (Learning Dynamics, 2002).
Stage 1 results.
1. Theater\drama activity creates conditions for overcoming
intrapersonal conflicts in adolescence. It also decreases psychological stress and contributes to adolescents' well-being and academic achievement.
2. In school practices, drama's rich educational and developmental potential is not fully realized due to the lack of elaborated technologies and models that teachers could apply in their work.
3. Applying drama as a tool for learning and development in adolescence requires elaboration of concrete drama-in-education models, based on the ideas of joint learning activity (Cultural-Historical Theory and Activity Approach). It also requires training teachers to introduce these technologies into practice.
Publications
Rubtsova O.V., Poskakalova T.A. Drama Activity as a Means of Development and Lear-ning in Adolescence: The Results of an Empirical Study. Psikhologicheskaya nauka i obrazovanie = Psychological Science and Education, 2020. Vol. 25, no. 6, pp. 144–156. doi:10.17759/pse.2020250612. (In Russ., аbstr. in Engl.)
Rubtsova O.V. Contemporary Adolescence through the Prism of the Cultural-Historical Theory: on the Issue of Experimenting with Roles. Kul'turno-istoricheskaya psikhologiya = Cultural-Historical Psychology, 2020. Vol. 16, no. 2, pp. 69–77. doi:10.17759/chp.2020160209.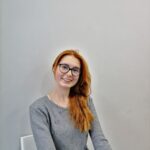 Daria Shkrebo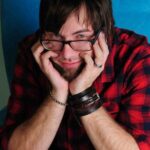 Oleg Nikitin